ADVANTAGE AUTOMOTIVE

THE SPORT UTILITY SPECIALISTS

508-650-0672
11 MIDDLESEX AVE.
NATICK, MA 01760
FAX 508-315-3673
CALL US TODAY FOR ALL YOUR AUTOMOTIVE NEEDS


THE SPORT UTILITY SPECIALISTS

CONVENIENTLY LOCATED ONE BLOCK FROM THE TRAIN STATION IN BEAUTIFUL DOWN TOWN NATICK
WE SERVICE ALL FOREIGN AND DOMESTIC CARS AND TRUCKS
ALL WORK BACKED BY OUR 100% SATISFACTION GUARANTEE
AND A 12 MONTH 12,000 MILE PARTS AND LABOR WARRANTY
Michael Frasca owner and ASE certified technician
WE SPECIALIZE IN EMISSIONS FAILURES

IF YOUR VEHICLE FAILS THE MA. STATE INSPECTION WE HAVE THE STATE OF THE ART EQUIPMENT AND QUALIFIED TECHNICIANS TO FIX YOUR CAR FAST AND RIGHT THE FIRST TIME.

We Feature:

MotorVac Get back that new car feel. Complete fuel system and carbon cleaning service which cleans fuel injectors and removes all harmful deposits from internal engine components that rob your engine of power. check our link to motor vac for more info.

TransTech complete transmission fluid service that virtually replaces every drop of old transmission fluid with clean fluid. Check our link to trans tech for more info.

Professional Computer And Emissions Diagnostics "We test not guess" using state of the art Snap-On and Sun diagnostic equipment. Featuring the new Sun Machine 450.

Viper cooling system service complete coolant exchange flushing and replacing every drop of engine coolant. A must every 2 years or 24,000 miles.

Electronic And Dis. Ignition system tune ups.

Complete scheduled maintenance plans. Following these plans can add years of trouble free miles to your car. Check your owners manual or ask us to check what service needs to be done at time of appointment.

Complete brake service disk, drum and ABS a specialty.

We use Alldata and Mitchell On-Demand 5 The most sophisticated information systems on the market today. So there is no guess work on cars that we are not completely familiar with.

We offer complete air-conditioning service. From installations to complete retro-fitting to change your system over to accept the new ozone safe R134A Freon.

Front and Four wheel alignments with our new state of the art Hunter alignment system featuring the 511 aligner. Check it out at Hunter.com

Four wheel balancing with our new state of the art Hunter GSP9700 Wheel balancing system featuring the new Smart weight technology. Check it out at Hunter.com

WE ARE NOW A FULL SERVICE TIRE STORE WITH COMPETITIVE PRICES ON ALL MAJOR TIRE BRANDS CALL TODAY FOR A FREE PRICE QUOTE .
Do you have a technical question you would like to ask the technician, or do you have any comments or suggestions?

E-MAIL US.
A MESSAGE TO OUR CUSTOMERS

AT ADVANTAGE AUTOMOTIVE WE CANNOT STRESS ENOUGH THE IMPORTANCE OF FOLLOWING THE SCHEDULED MAINTENANCE PROGRAM THAT IS RECOMMENDED FOR YOUR VEHICLE. NOT ONLY WILL THIS EXTEND THE LIFE OF YOUR VEHICLE BUT IT WILL INCREASE THE RESALE VALUE. IN THE OLD DAYS CARS WITH 100,000 MILES WERE CONSIDERED READY FOR THE JUNK YARD. TODAY'S AUTOMOBILES CAN EASILY GO 200,000 - 300,000 MILES WITHOUT ANY MAJOR PROBLEMS WITH PROPER MAINTENANCE. SO THE NEXT TIME YOUR IN ASK US TO CHECK WHAT SERVICE IS DUE ON YOUR VEHICLE THERE IS A LOT MORE TO PROPERLY MAINTAINING THEN JUST CHANGING THE OIL. THESE SCHEDULES CAN ALSO BE FOUND IN YOUR OWNERS MANUAL.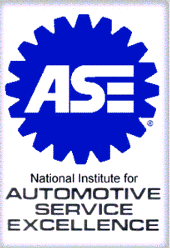 WE NOW ACCEPT YOUR ATM AND DEBIT CARDS
THIS SITE DESIGNED BY
ADVANTAGE WEB DESIGN
You are visitor #
Come back soon
Designed and managed by Advantage Web Design
Copyright © 2000 [ADVANTAGEAUTOMOTIVE.COM]. All rights reserved.
Revised: April 15, 2011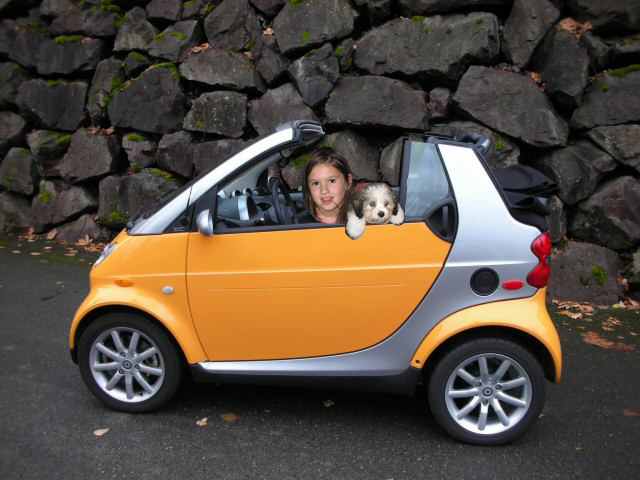 My Daughter Michelle and her pup Louie.